Connecticut Scanner Frequencies
National Homeland Security Knowledgebase

7/24/04 WOW!!! I finally got to doing some updates! Added some freqs. to the Litchfield county section. (thanks Michael!) Hope everyone is having a great summer and catching all the action on the scanner! Don't forget that this is prime time to listen to Marine VHF channels. If you haven't done so yet, punch in those I-TAC frequencies. You never know when they will be in use!
More to come soon!
-Bill
1/4/03 Be sure to check out the "Whats New" link for what has been updated. Also, I'm working on getting a "real" dot com for the webpage... As I am sure everybody that comes here dislikes the banner ads and pop ups as much as I do!
12/27/03
Wow, where did this year go???? Well, I finally have some time to get things rolling here on CTscanner. Look for updates, and more information. I may even post what is programmed in my newest addition to my scanner collection. (Picked up a pro-95 yesterday)
Anybody have any hot frequencies of the Homeland Security type??? What's the hot freq, for your area???? Let me know at scannerbill47@hotmail.com
I'll be working on ctscanner over the next 2 weeks, as long as nothing gets in the way....Stand-by for updates!!!
In the mean time, check out what is here, and as always, let me know any changes that I need to make.
73's
Bill
Note: If you have problems with viewing this page, links or buttons don't work etc. Please e-mail me at scannerbill47@hotmail.com so that I can fix any problems.

Frequencies Grouped By County
New Haven County
Ansonia Bethany Beacon Falls Branford Cheshire Derby East Haven Guilford Hamden Madison Meriden Middlebury Milford Naugatuck New Haven North Branford
North Haven Orange Oxford Prospect Seymore Southbury Wallingford Waterbury West Haven Wolcott Woodbridge

Fairfield County
Stratford Bridgeport Shelton
MORE SOON!

Middlesex County

Clinton Westbrook Old Saybrook
New! East Haddam MORE SOON!

New London County
Waterford Norwich Montville Old Lyme Groton/New London Stonington

MORE SOON!

Windham County
COMING SOON!

Tolland County
COMING SOON!

Litchfield County
NEW! WATERTOWN, Litchfield County Dispatch, Washington, Bethlehem, Roxbury, Litchfield
MORE SOON!

Hartford County
COMING SOON!

Miscellaneous
CT DEP RailRoad Media ACARS FRS frequencies CT Emergency Management
I-TAC Frequencies Connecticut TV Stations Fire Codes N.W.S. GMRS CT DOT
CABLE TV UTILITIES Mil AIR
Emergency preparedness... CLICK HERE
Emergency Frequencies More Emergency frequencies


New Additions!

MURS Hospitals Ski Areas

HAM Radio
ARRL Amateur Radio Repeaters CT ARES Shoreline ARC My Shack My Projects
Links Photos


MAPS
Map Of Connecticut

Publications
Scanner Related Publications
Popular Communications Scanning USA Monitoring Times
HAM Radio Publications QST Magazine CQ Magazine

These are some of the publications that I read. I have been a regular subscriber of Popular Communications. They cover just about every aspect of the radio hobby.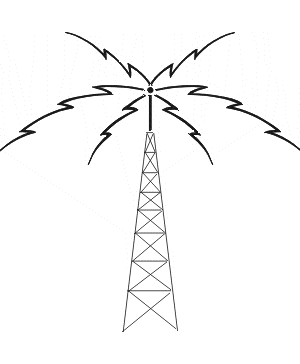 For General Emergency Frequencies Click Here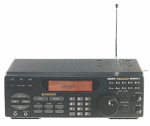 Updated on 12/27/03


WOW!
Hits!!!
<script src='http://voap.weather.com/weather/oap/06512?template=TRVLH&par=1003535380&unit=0&key=161b3c46ab296ce7301516a1ee49e8e0'></script>
Enter a City or US Zip: